Making $10k a month from a French learning app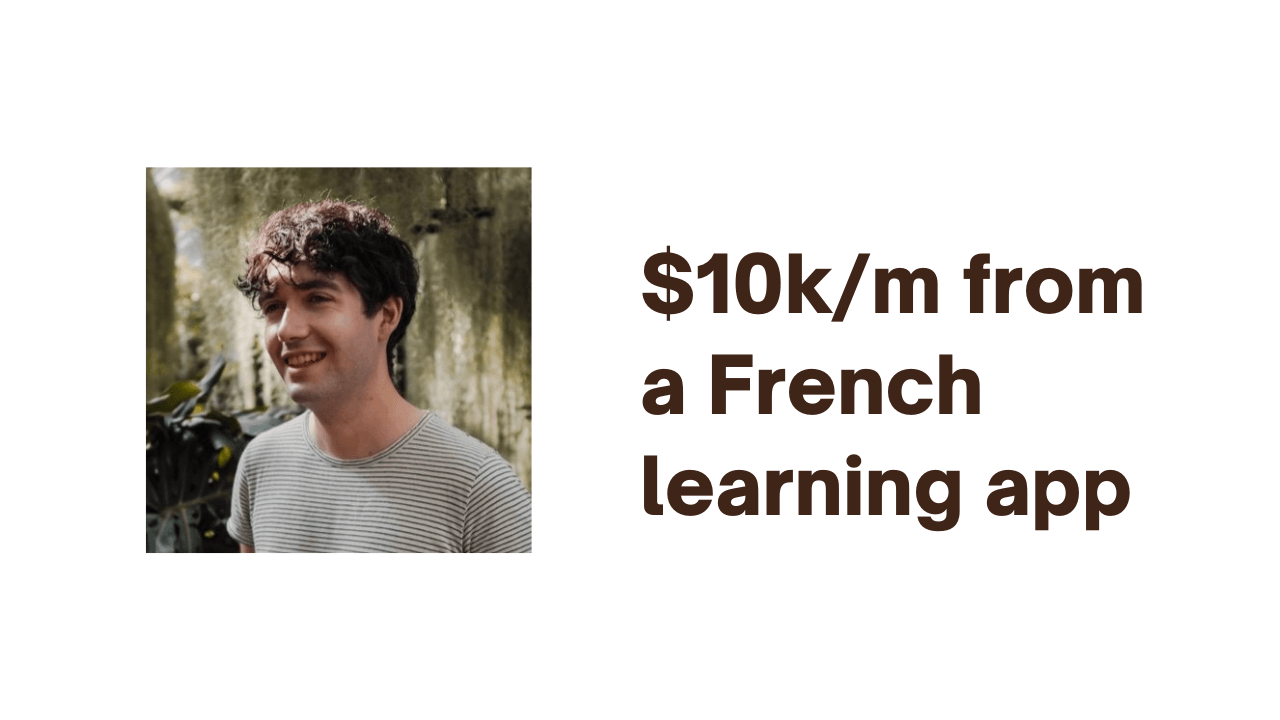 Most founders dream of making $10,000 in monthly revenue. One founder who has made that dream a reality is Benjamin Houy, the founder of French Together, an app which teaches you useful French in 15 minutes per day. He even taught himself to code and built out the app himself. Read on for his tips for entrepreneurs and to discover how he hit $10k a month in revenue.
Can you tell us a bit about French Together?
French Together is a French language learning blog and app that helps English speakers prepare for real-life French conversations.  An average of 200,000 French learners read the blog every month and there are currently 829 paid subscribers to the app which equals to a MRR of £7,763.
In addition to this, I also earn 10 - 20k per year in affiliate income by promoting other language learning products. My income can be hard to predict but I expect to pay myself a salary of 70 - 90k this year.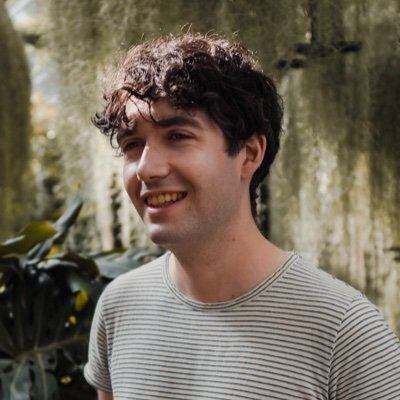 Why did you start French Together?
After graduating from high-school, I taught French and English in Korea and found it difficult to find good conversational resources. There were lots of courses teaching the name of flowers and body parts but very few teaching the actual everyday phrases people were using. Most courses were also heavily focused on grammar. The result was that most students knew lots of grammar rules and random vocabulary but could barely express themselves.
So when I came back to France, I decided to start a blog teaching conversational French and sharing my best language learning tips. I didn't really plan things through and just started publishing one blog post per month. I had no clear monetization plan but I knew I wanted to work for myself and create something different so I figured it was worth a try.
How did you first monetize French Together?
I think my first earnings were from affiliate commissions. I initially promoted French courses from other brands as well as other related services such as tutoring, VPNs etc. I briefly tried using Adsense but quickly stopped due to low earnings and a general dislike for ads.
After a while, I self-published a book sharing language learning tips, tools and strategies and sold it on Amazon, Kobo, Barnes & Noble etc.I don't remember how much it earned but it was enough to pay for many of my bills at the time (I lived in Berlin which was pretty cheap back then.) Another cool benefit of having published a physical book was that people took me a lot more seriously. It's basically what convinced my family that my business had a future.
After the book, I created a course about French idioms and expressions. This product did okay but never really took off so I stopped selling it and gave it away as a bonus after a while.
All these products were nice but what I had always wanted to do was create an actual French course so I got to work and spent a few months working on a course teaching French through everyday conversations. This is the product I worked on the most by far and the one that earned me the most. It's also the product that has paid my bills for the past 7 years.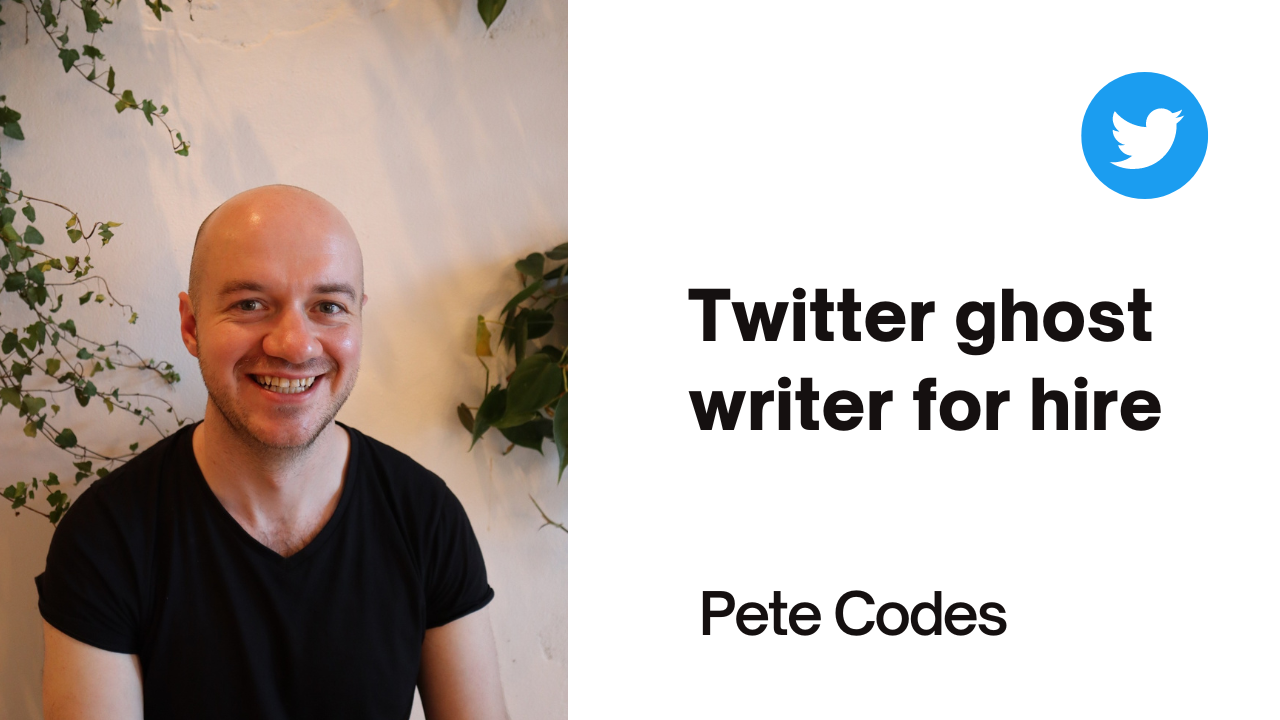 Why did you move to the membership business model?
I didn't know how to code back when I launched the French Together course so I decided to create an interactive ebook. The issue is that interactive ebooks can be difficult to use. They mostly work great on Apple devices but their support on other platforms is way less consistent. This resulted in lots of support requests and time spent helping frustrated customers.
The nature of interactive ebooks also meant I was very limited development wise. I could add basic interactivity with audio and quizzes but that was about it. As the list of features requested by users grew, so did my frustration. I knew the course had no future in this format but didn't know what to do about it.
The course was selling well and there were multiple success stories from students but I knew I could do so much better. So when my traffic went down after the pandemic, I decided to do something I had always wanted to do: learn how to code and build a web app.
Learning how to code took me a year or so and building the course took 3 months or so. All in all, the experience was much easier than I expected. Sure, it took time, but many of the obstacles I had imagined didn't materialise. Honestly, learning how to code is something I should have done much sooner.
How have you been growing French Together?
The large majority of my sales and traffic come from SEO. I initially tried using social media and built a nice following on Facebook but eventually abandoned and deleted the account (not my smartest decision.) I also get traffic from Pinterest but haven't logged in or published anything there in years.
My funnel is pretty simple: people search for some French-related keywords, find the French Together blog and then either sign up for the newsletter or start a free trial directly.
The upside of this is that I get free traffic everyday. The downside is that I'm very dependent on Google which is why I'm trying to diversify my traffic sources. One such source of diversification is the French Together newsletter and its 60,000 subscribers. Overall, newsletter traffic represents 80% of French Together's traffic. In the future, I plan to explore traffic sources like TikTok, ChatGPT, online and print ads (in expats magazines, airline magazines…)
Can you talk about the technology that powers French Together?
The French Together blog is built on WordPress and the combination of GeneratePress + GenerateBlocks and is hosted by Rocket.net. The French Together app uses Ruby on Rails and is hosted on Render.com.
For emails, I just use Bento + ConvertBox. My general philosophy regarding tools is to always try to use the simplest solution possible. This focus on simplicity helps me spend less time mastering tools and more time mastering fundamentals such as marketing psychology, copywriting and coding,
Who are your favorite founders that inspire you?
It's hard for me to single out anyone in particular because there are so many inspiring founders. Early on, I was mostly inspired by people like DHH and Derek Sivers and the way they built their businesses in such a calm way. Nowadays, I mostly get inspiration from the amazing indie and Build in Public community on Twitter and IRL.
What are your top tips for people starting an online business?
Don't overthink it. It's easy to spend years or even decades dreaming of starting, only to find yourself full of regrets. Start now with the skills and knowledge you have, learn as you go. You don't need the perfect idea, you just need to offer something people are happy to pay for.
Where can people find out more about you and French Together?
Twitter is the best place to find me and follow my progress. For more detail about the app and how I built it, check out my blog Grow With Less.