Starting a successful business at 50 - Devan shares his tips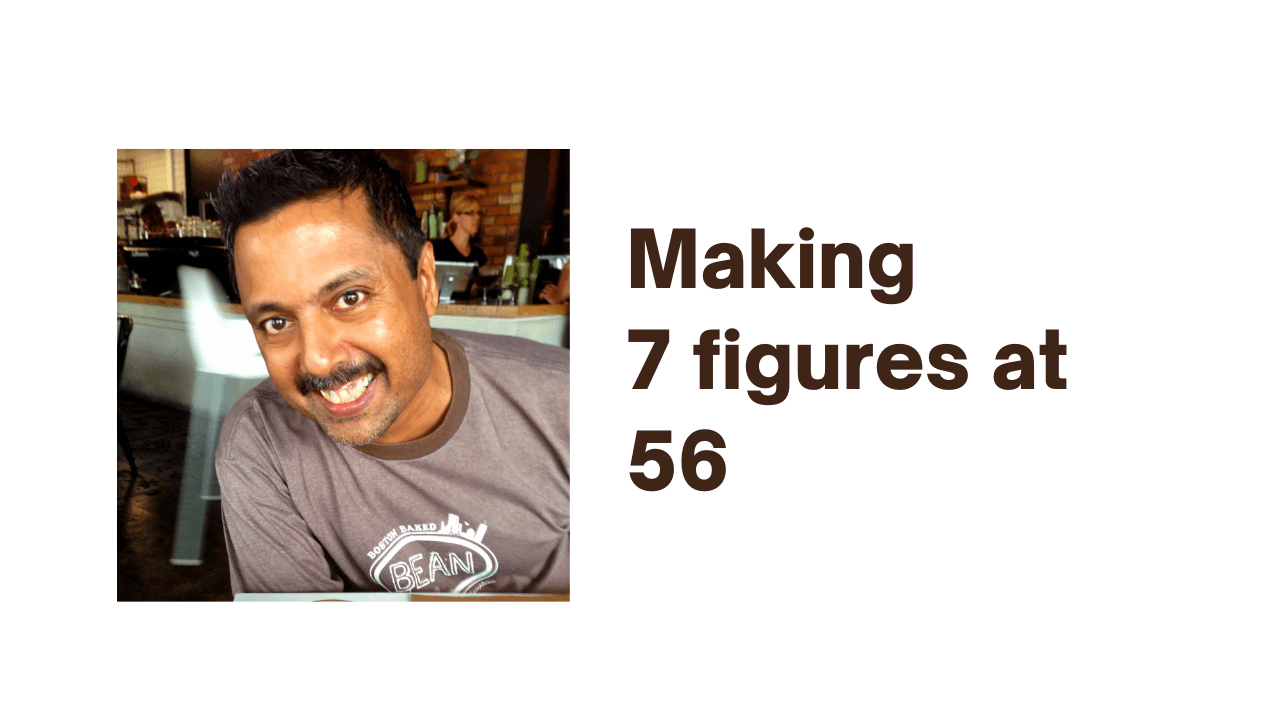 Ever thought if 50 is too old to start your own business? Devan is proof it's not. He was 50 when he created his startup and at 56 years old, he has made a million-dollar business!
Can you tell us about HR Partner and your achievements?
HR Partner is a human resources SaaS platform that allows small to medium sized companies (approx. 100 to 500 employees) to manage their team with processing leave requests, onboarding, offboarding, training, expense claims, recruitment, timesheets and much more.  We currently have over 2000 customers in 70+ countries and are doing seven figures in annual recurring revenue.
Any tips for starting a business after 50?

I actually started HR Partner the year I turned 50 (I am 56 now). My friends and colleagues thought I was mad because I already had a consulting business that was doing well, but I was tired of writing apps for other people and wanted to execute on my own ideas.
I have actually been working for myself since I was 20, but it was only late in life that I realised that even though I had my own consulting business writing apps for other people, that I was actually, in essence, working for them.  I didn't have the complete freedom to write what I wanted, but instead had to conform to their vision of the apps I wrote.
So I decided that I needed to give it a shot at least, to build a business where I had ALL the design and concepts under my own control and could say what I wanted to (and didn't want to) build.  This has resulted in me being the happiest I have ever been in my working career.
Why did you create HR Partner?

Here is a little secret - I know NOTHING about HR, and I am not HR trained.  What I do have is over 25+ years of experience in working with small to medium sized businesses, and listening to their problems and challenges during that time.
HR Partner is really just my vision of how to solve some of those problems - because most of it centres around people, it was natural to call it an HR app, but I have always been passionate about looking after employees, so naturally I built a solution that focused on that particular aspect of running a business.
Thankfully we now do have fully qualified HR people on our team who can handle the pure HR problems using the platform I built, so I don't feel as guilty any more. :)
How did you get your first customers?

The early days were a hard grind, but we would basically reach out individually to HR managers we found on LinkedIn and offer them a demo session.  Our hit rate was quite low, but we did learn a lot about what HR managers wanted in a package, which dictated the features we added during our early days.
What we learned was to hang out where our customers were.  We used to do a lot of promotion on places like Indie Hackers, Product Hunt and Hacker News early on, but while those platforms were great, and we got some fantastic feedback, they were not where our customers hung out, so we learned to move to platforms like LinkedIn and online business directories like Capterra and G2 Crowd etc.
Can you talk about what your stack is?

Our app is built in Ruby (not Rails, but rather a Sinatra based framework), and is hosted on AWS.  This has proven to be a solid design choice and has worked well, and reliably for many years now.
If I have any regrets, it is probably choosing an obscure back end framework instead of going with Rails or Laravel etc., as it has been hard to find developers who can/want to work in it, but having said that, we do have a great dev team now.
The other thing that I thought was bad, but possibly turned out to be good is that our front end is really quite a basic, old school javascript based one, as our app is mainly server side rendered.
I did think that maybe we should have gone for React or Vue or one of the other 'modern' front end frameworks, but seeing the level of disruption and change in that ecosystem lately, with many people going from one page reactive apps back to server side, I am glad we held off.  
We may still make the change in the future, but hopefully by then things will have calmed down and there will be a nice combination of front end reactive and server side mashups that doesn't change every other week.
What's your top tip for people who want to start a SaaS business?

My top tip is to not let any lack of knowledge hold you back. These days you can essentially "buy" expertise in development, marketing, SEO, social media etc. so if you feel you can't start because you don't know how to do something, then you can always hire people to fill in the gaps.
If you have an idea - just go for it.  I waited until I was 50 to do so, and I wish I had started earlier when I had more energy.
Also - forget hustle culture.  Work how you want to work.  If you are happy doing 12 hour days and can sustain that, then go for it.  But if you want to work less, then don't feel guilty.
I personally only do about 3 to 4 hours of hard work per day, then another couple of hours doing 'fun work' which includes chatting to my fantastic team and making sure they have everything they need to do their jobs.  The weekends and holidays are mine and both my co-founder and I take lots of short vacations during the year.
Getting older means that you have to be VERY careful about how you spend your energy, so I only work on stuff that matters now. Everything else just gets ignored.
How do you think AI will affect the SaaS world?

We have seen big impacts in the SaaS world, and even within the HR space, with the emergence of AI.  But we have met this by grabbing AI with both hands and incorporating it into our app to help our customers to write job advertisements and email templates more effectively, and so far, the response has been great.
I think the current iteration of AI finally meets the promise that technology can actually help save people time, so I am excited to see how we can utilise it ourselves to help our customers more.
Who are your favourite founders that inspire you?

In the early days, I used to follow the usual FAANG or Fortune 500 founders, but lately, I have been having fun following the indie hackers and 'build in public' founders on social media.  
I just love seeing the excitement and passion and energy from this group.  It kind of reminds me of when I was first starting out and I love feeling a part of it despite all my experience and age difference.
I am lucky enough to be an Entrepreneur in Residence (EiR) at a local startup accelerator that helps migrant and refugee entrepreneurs get started, and this is extremely rewarding and motivating for me.
Where can people find out more about you and HR Partner?

You can find our more about HR Partner over at www.hrpartner.io and I'd love to connect with other founders via Twitter